Spiritess Past Life Keys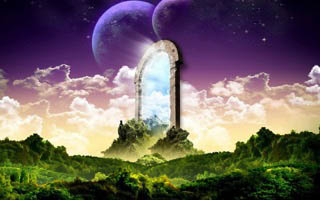 Would you like to spend a day to learn more about yourself? To actually get in deep and delve into your DNA codings and past lives. A sample of learning more about yourself and healing old wounds which keep coming up. Take a small journey to see how you would like to feel.
Feel the emotions which occur with the same kind of relationships
Touch on the elements within you.
Harness the air you breathe in the present

Ignite the first within you, the passion, in the present.
Immerse yourself in the water and follow those feelings if bring you, in the present.
be aware of and feel the Earth that keeps you upright! Be grounded in the present.

This event is taster for you to enjoy and be open and loving in sacred intimate space, I have created for you.

At this event:
I will read one of your past lives by looking at your hands
I will reveal one of your DNA Codings and provide healing table work
Find the element you should be working with to assist you with adjusting your DNA Coding
A manual with some information and for you to take notes
Tea coffee supplied
A day full of connections, sharing, and findings so you can love yourself a little more. Heart felt connection with Me as I am open as you will be on this day of getting connected to the Map of your soul which you carry within!

Facebook Event page here.
This is a Women only event with 10 spots only.
Investment $197
Day: Sunday
Manifesting Mondays
I invite you to come on a journey with magical, nurturing, circle interaction, to manifest a heart-link desire.. We will spend four weeks together. A time for us to manifest a magical month by coming into circle with a spiritess clan and feeling into your heart-link desires,

With the new healing modalities I have been conducting with groups and individuals, I have channeled down the messages of heart-link, which is within the inner bright light of your soul where it keeps all your desires. Find the key, and bring them out, putting the heart-links into action, and feel the way so your inner muse to speak to you. Your inner muse/soul has the clarity of your purpose, passion, although your human ego may tell you different. If we feel into our heart-link we will feel better, and do better.

Your true passion and desires should be broken down, and so we do vision boards as these work amazingly. Over the last 3 months I have been working on getting to the heart-link for quicker results and changes within. As I am a healer - this is what I do. I will show you some quick, quirky, loving, safe techniques to release blockages you may have. So YES there is healing involved through me and you, as we meet halfway. Healing also occurs quickly due to the group dynamic.

I am looking for 5-6 women only.

Week 1
We will delve into the heart of manifesting. I will show you a couple of easy techniques to bring about the heart of your inner desire. Asking for what we want, in whatever way we feel comfortable.

Week 2
We develop a plan and focus on being clear about our heart-link, so our journey is smooth.

Week 3
We learn to stop the inner and outer chatter of the mind, and others getting in the way of us standing on our own. To keep manifesting the clarity of our inner heart-link.

Week 4
Putting it all together as a masterpiece, our heart-links, our journey, the manifesting or our soul charts, and watching how the new way of feeling and thinking will bring the newness for our highest good.

This 8 hour workshop is a small taster.. It is broken up over 4 weeks, 2 hours a week on a Monday morning from 10am to 12pm. This all inclusive. Margaret and her inner muse will show you different ways, and give you tools so you can awaken your own heart-link.

Included:
Manual
Canvas
Tea and coffee

Dates:
Each Monday for 4 weeks 10am to 12pm

Investment: $200

Healing Circle
I would like to take you on a journey, a journey to allow yourself to be in your temple, to allow your inner muse to come through and connect with your innate healing ability. This sacred night is for you to come into the circle to learn more about how to use the tools I will give you to heal yourself.

The energy to recharge and get through times which seem not so easy! Let's face it. It is the year to heal, move through, clear, begin!
RISE
This night is a taster so you can come along and allow your self to be open, clear, connected; as I embark on a new healing circle to give you connection with self, with women, and to move through the tough emotions we get so confused with.

The theme will be about feeling into your joy, identifying your blocks and slowly working through healing with me, and with others, to leave feeling lighter and rejuvenated. We will do this through your hands - The Heart Lines.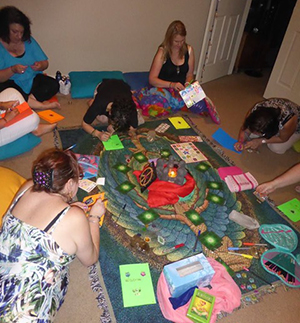 We all have DNA codings and Past Lives where we bring pain and the need for healing into this lifetime. This will be lightly talked about, I will give you some basic tools to clear the monkey mind which keeps coming up for you.

Price for this night is $47 and this includes:
A small booklet on info of the heart lines and how you can identify yourself and your way through.
Practices to assist you to take home for personal use.
Coffee and Tea

These nights are intimate and will allow you to be deep, caring, nurturing and loving.
Please wear comfortable clothing, and bring a water bottle.

Please contact me to secure your spot spiritess@iprimus.com.au
Questions? Do not hesitate to contact me on 0405 277 811
Invoices will be sent out and payment will need to be made within 7 days. No seats will be held.
Herald Sun